Other webcomics?
Go to page : 1, 2, 3 ... 17 ... 33
For me, there's
Brawl in the Family
Then, there's
Saturday Morning Breakfast Cereal
, I love that one. Please keep in mind some of the strips are kinda NSFW, and that the red dot near the bottom of each comic on the site has an extra panel of funny.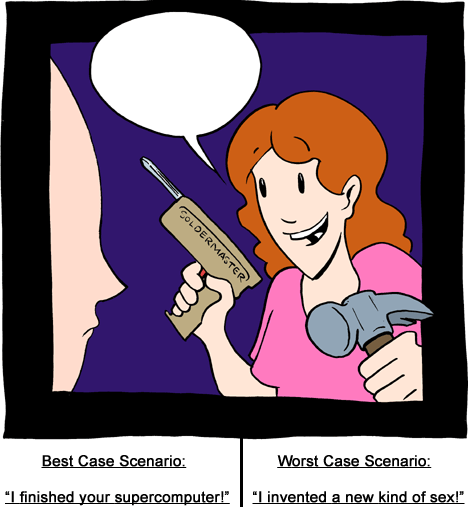 Lastly, there's
El Goonish Shive
, it's a weird webcomic about a whole bunch of different things, and it can get confusing after a while, but I like it nonetheless. You gotta start at the beginning for it to make any sense, so I'm posting the link to the first comic, and one of the comics:
http://www.egscomics.com/?date=2002-01-21
This is deep in the story, so it won't make much sense until you actually read it up to there.

Go to page : 1, 2, 3 ... 17 ... 33
Permissions in this forum:
You cannot reply to topics in this forum